Home

/

Australian Age of Dinosaurs | FAQ
FAQ
DIRECTIONS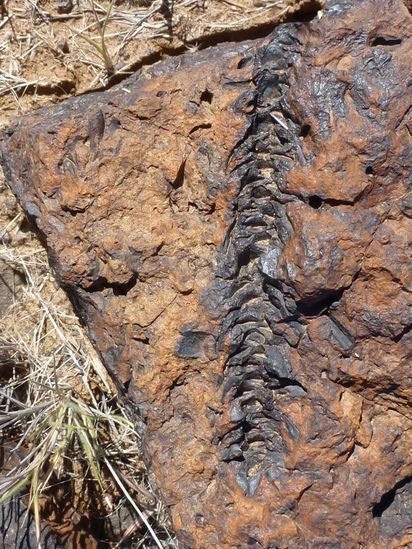 How do I get to the Museum by car, bus or plane?
Please see our Getting Here page.
Does the Museum have a parking lot?
Please see our Getting Here page.
HOURS AND ADMISSION
When is the Museum open?
Please see our Plan A Visit page.

How much is admission to the Museum?
Please see our Plan A Visit page.
Can I come to the Museum just to visit the Museum Shop or Café? If so, do I have to pay the admission fee?
Yes you can and you don't have to pay the admission fee.
IN AND AROUND THE MUSEUM
Can I bring my dog or other pet to the Museum?
Yes. While the Museum is considered a nature reserve and has a philosophy of respecting and appreciating the flora and fauna – animals are welcome to stay in the Museum's pet kennels. Located in the Reception Centre car park, it is the perfect place to leave your pet while you enjoy a tour of the Museum. Pets are not allowed into the Museum, including the Collection Room, Laboratory and Dinosaur Canyon. The only exceptions are certified Guide, Hearing and Assistance Dogs which may accompany their owner everywhere they go.
Can I fly my drone at the Museum?
No. All recreational drones are banned from The Jump-Up. To fly for a business or as part of your job (media, marketing, research) you must seek permission before arriving at the Museum, regardless of the size of the drone. A remotely piloted aircraft (RPA) operator accreditation or a remote pilot licence (RePL) must also be presented by the drone operator.
For more information, please email info@aaod.com.au
Is there baby change facilities on site?
Yes, there are two baby change tables on site, one located at the Reception Centre and the other at Dinosaur Canyon.
Are there baby strollers available for hire?
Baby strollers (up to 15kg) are available at Dinosaur Canyon, please ask your guide when you arrive. Note: due to limited availability, we recommend you bring your own pram or stroller.
My first language is not English, do you have any reading material in different languages?
Yes, currently there are free brochures on Dinosaur Canyon in Arabic and French. The Museum's free audio guide will also include different languages in time.
Is there a place to eat?
Yes, you can purchase a meal or snack at the Cretaceous Café. We can't allow food or drink in the Museum Collection Room or Laboratory but you're welcome to enjoy a bagged lunch in our outside sitting areas. See our Cretaceous Café page for more information about menu options.

Are there other restaurants in the area?
There are a few restaurants in Winton. The Winton Business Directory can provide you will a full list including contact details.
ACCESSIBILITY
The Museum welcomes all visitors. Find out more here.
I have a Companion Card, is my companion required to pay full price?
We recognise the Queensland Government's Companion Card program. Adults with a Companion Card pay concession price and children with a Companion Card receive a 10% discount. Carers and companions receive free admission.
VISITING IN A GROUP
How do I arrange a visit for a school group or group of adults?
All tours are guided. If you are visiting in a group of ten or more adults or would like to bring a school group through an advance reservation is necessary for a private tour.
Reservations are scheduled on a first-come, first-served basis and tend to fill up quickly. Please make your reservation as early as possible. Lessons for school groups must be booked at least three weeks in advance. For more information, please see the following pages:
How do I arrange a Prep-A-Dino experience?
If you are interested in participating in the Museum's Prep-A-Dino experience or becoming an Honorary Technician, please see our Prep-A-Dino page for more details.
GUIDED TOURS
Admission to the Museum is only by guided tour. Visitors can choose to take either a full or part tour, depending on their time restrictions. A full tour involves a guided tour of the Fossil Preparation Laboratory, Collection Room and the "March of the Titanosaurs" exhibition and a self-guided walk through Dinosaur Canyon. A full tour takes three to four hours to complete, allowing for transfer time between facilities. For more information visit Our Tours.

Do you offer tours in any languages other than English?
No. Please contact the Programs Co-ordinator on bookings@aaod.com.au to discuss your requirements.

What programs does the Museum offer for children?
We offer visitors the chance to purchase a Dinosaur Detective activity booklet with their tickets for children. Also, during the Queensland school holiday period we offer some activities and events. Please see our Family Visits page for more details.
ABOUT THE MUSEUM
How were the Reception Centre walls made?
We wanted the building to look as if it was part of The Jump-Up so David Elliott came up with the idea to stamp the concrete walls to look like natural Jump-Up rock. To do this, he created latex moulds directly from the surrounding capstone rock. Liquid latex was painted over a patch of rock and, when dry, this was peeled off to reveal a perfectly moulded imprint. When the walls were being poured, red, black and orange colours were added to give the look of the rock, then the latex moulds were "stamped" on the wet cement to create the realistically-textured surface.
Who owns the Museum?
The Museum is owned by Australian Age of Dinosaurs Limited, an Australian public company limited by guarantee, and is a not-for-profit organisation.
How much did the Reception Centre cost?
The building is valued at nearly $2.5m of which $1m was provided by the Australian Government and $50,000 was funded by the Queensland Government towards outfitting the centre. The balancel was made up of cash donations, volunteer labour, pro-bono contributions by several corporate entities and donated equipment and materials.
Who designed the Reception Centre?
The building was designed by Cox Rayner Architects of Brisbane who did all of the architecture and detailed drawings free-of-charge.
Who paid for the Reception Centre?
A $1m grant was received from the Australian Government via the Department of Infrastructure, Transport, Regional Development and Local Government.
How is the Museum funded?
The Museum's main income is from tour ticket sales, the Shop and Café, the Journals and memberships, donations, sponsorship, the Prep-A-Dino and Dig-A-Dino programs, and we apply for grants towards capital project costs.
Do you receive government funding?
The Museum has received:
Federal, state and local government grants for capital works (ie not operational expenses) involved with Stages 1 and 2

a State government grant of $200,000 from Arts Queensland for concept planning costs for Stage 3

the Queensland Tourism Infrastructure Fund has approved two $1-for-$1 grants for $395,500 and $151,000 towards the development of Stage 3.1, the outdoor Dinosaur Canyon with displays of life-sized bronze dinosaurs. This new attraction is planned to open in April/May 2017.
You received a RDAF (Regional Development Australia Fund) grant. What was that for?
The Museum secured an RDAF grant of $216,963 to build a 210sqm Staff and Volunteer Amenities building which includes a staff room, shop and café storage, support facilities for catered group tours, an auxiliary power plant, a meeting room, tools and equipment storage and undercover staff parking. The grant also covered an auxiliary power plant for the Fossil Preparation Laboratory and undercover parking for volunteers. The Museum contributed dollar-for-dollar cash to the project, Winton Shire Council provided an in-kind contribution valued at $15,000 and Queensland Airports Limited supplied and installed the two generators. The work was completed in January 2015.
Are you connected with Queensland Museum?
The QM has been very supportive of Australian Age of Dinosaurs since its earliest activities based at Belmont Station. In particular, QM assists with paleontological advice and usually attends the annual digs. Some research projects are undertaken with QM staff. A QM staff member is on the AAOD company board. A formal Memorandum of Understanding between the two museums is being prepared.
Are you connected with other dinosaur sites around Australia?
There are no formal connections with other dinosaur dig, research or exhibition sites around Australia. The Museum is part of the Australia's Dinosaur Trail marketing partnership, between Winton, Richmond and Hughenden Shire Councils to promote the four main dinosaur visitor attractions in the area.
Through their work putting stories together for the annual Museum Journal, Museum founders David and Judy Elliott have formed many connections with other people around the country who are involved with a variety of fossil-related activities.
What is happening about Stage 3 of the Museum's development?
Stage 3.2 will be the Museum's main building, connected to Dinosuar Canyon below. Funding of $200,000 was received from Arts Queensland to prepare the concept plan for Stage 3.2 including master planning for the indoor displays. The Museum will be a single-storey building housing extensive dinosaur display galleries, a theatre, education facilities, shop, café, offices, laboratory with fossil preparation facilities, holotype room (Collection Room) and collection storage. It is anticipated that several years of fundraising will be required before any building construction can start, which will not be until stage 3.1 is completed. At the moment, there is no firm time-frame for completion of Stage 3.2. With the completion of Stage 3.2 the existing Laboratory will provide as vehicle and other storage.