Home

/

Australian Age of Dinosaurs | Teachers' Resources
TEACHERS' RESOURCES
Looking for lesson ideas based on Australian dinosaurs?
This complimentary package is designed to use as pre- and post-visit lesson plans for primary-aged students from Foundation (F) to Year 7 who are participating in any on site education packages offered by the Museum.
In this package also provides additional information on the Museum's on site Education Experiences, Australian Curriculum links and pre- and post-visit lesson ideas.
PRIMARY EDUCATION PACKAGE
Browse by year
Download the teachers' resource booklet here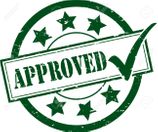 Our education packages were trialled by 42 Year six students from the AB Patterson College. Our question was, "Do you have any other comments or suggestions to help improve this booklet?" They said:

"The booklet was very inspiring" Anon
"In my opinion, I think you have done a great job with the books" Oliver
"This booklet was just right and the way it was presented made it easy to remember facts" Sophia
"I think the booklet is fine the way it is" Laura

ADDITIONAL RESOURCES
...